Frequently Asked Questions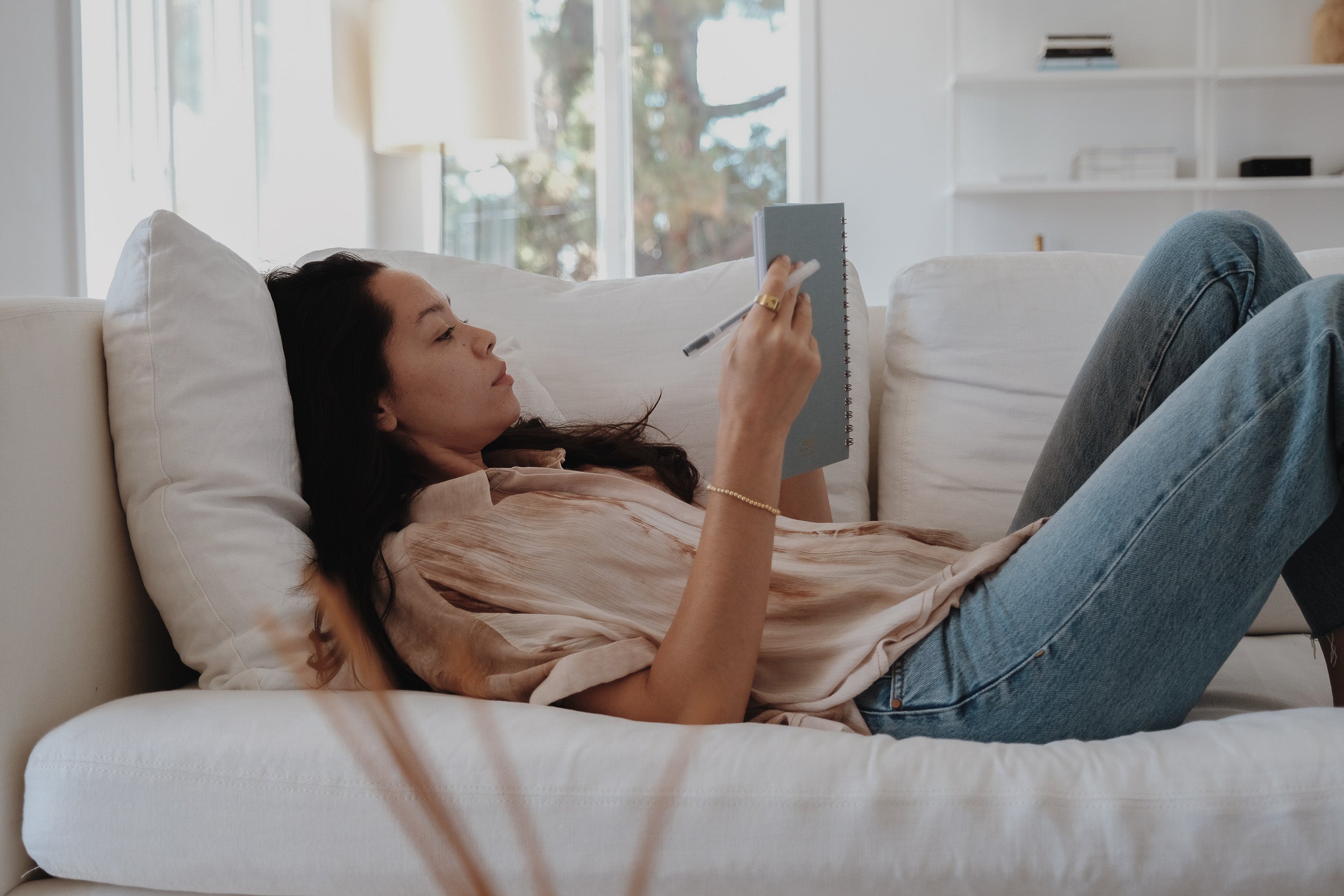 Product
Do you offer discounts for bulk orders?
Yes, we do! Please email hello@simpleself.co and let us know what you would like to order. We will provide you with the best discount possible for your order specifications.
Do you offer wholesale?
Yes, we do! We're so honored you're interested in carrying our products! We've made it easy to shop wholesale with us through Faire. Or, you can always order from us directly by sending an email to hello@simpleself.co.
Do you have digital versions?
Unfortunately, we don't have digital versions of our books available at the moment. It is something we have heard feedback on so it is something we are thinking about for the future.
What is the difference between the Daily, Weekly, and 13-Week planners?
The Weekly Edition is 12 months long and has 1 full week per 2 pages, whereas the Daily Edition is 6 months long and has 1 day per page. The Daily Edition has 1 blank notes page every week, whereas the Weekly Edition does not. They both share the same beginning and ending exercises and monthly layouts. The Daily Edition is great for those who like note-taking, have a long to-do list, and a busy schedule to plan every day. The Weekly Edition is for those who have less to plan each day and want to see more of an overall view of their week on one spread. The 13-Week Edition is a 13-week-long version of the Daily Edition and includes all of the same pages and layouts. 
Read more on our blog post: Daily vs. Weekly: Which planner is right for you?
Shipping
When will my order ship?
Your order will ship within 1-3 business days. Once your order has been processed, you will receive a shipment notification email with tracking information.
My order was delivered, but is missing. What do I do?
Kindly note that Simple Self is not responsible for packages scanned delivered by the shipping carrier that cannot be located.
My order is a gift. Will there be a receipt in the package?
The package does not include a receipt, so rest assured the recipient will not be able to see the value of the order.
Do you deliver internationally?
Yes, we ship worldwide! Shipping times vary greatly based on your international shipping address. All rates for individual countries are based on weight and are calculated at checkout. Any import fees or duties are the responsibility of the purchaser and are not included in our pricing. Please note that we do not offer returns for international orders.
Returns and Exchanges
What is your return policy for US orders?
It's totally ok to change your mind - it happens! We make returning easy and offer $5 flat rate return shipping within 15 days of arrival. Shipping fees are non-refundable. We can not process a return if the product has been written in or used. To start a return, email hello@simpleself.co with your order number. If you have received a damaged or defective item, please contact us at hello@simpleself.co and include your order number + a photo of the damage.
What is your return policy for international orders?
We do not offer returns for orders placed outside of the United States.
Do you offer exchanges?
At this time we do not offer product exchanges.