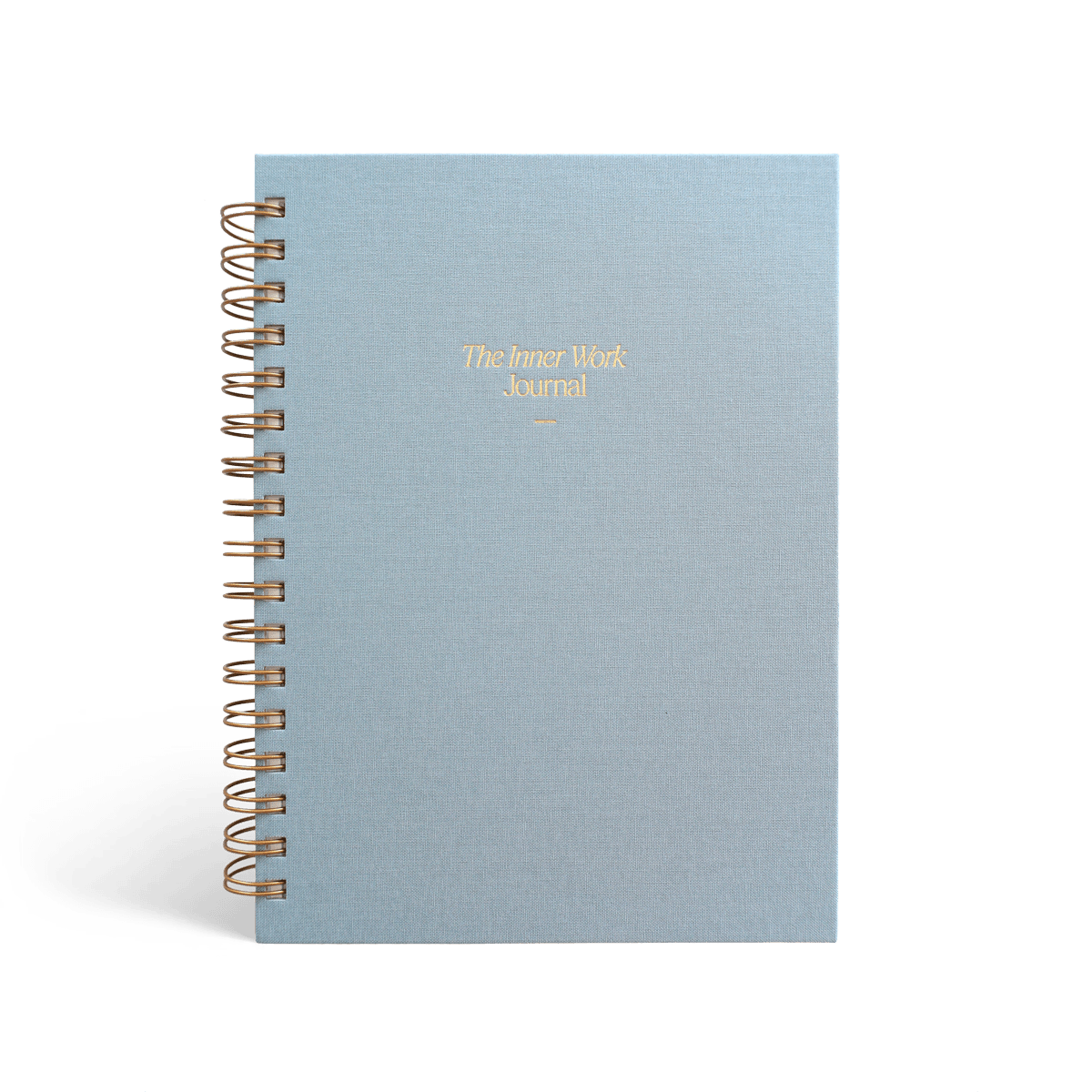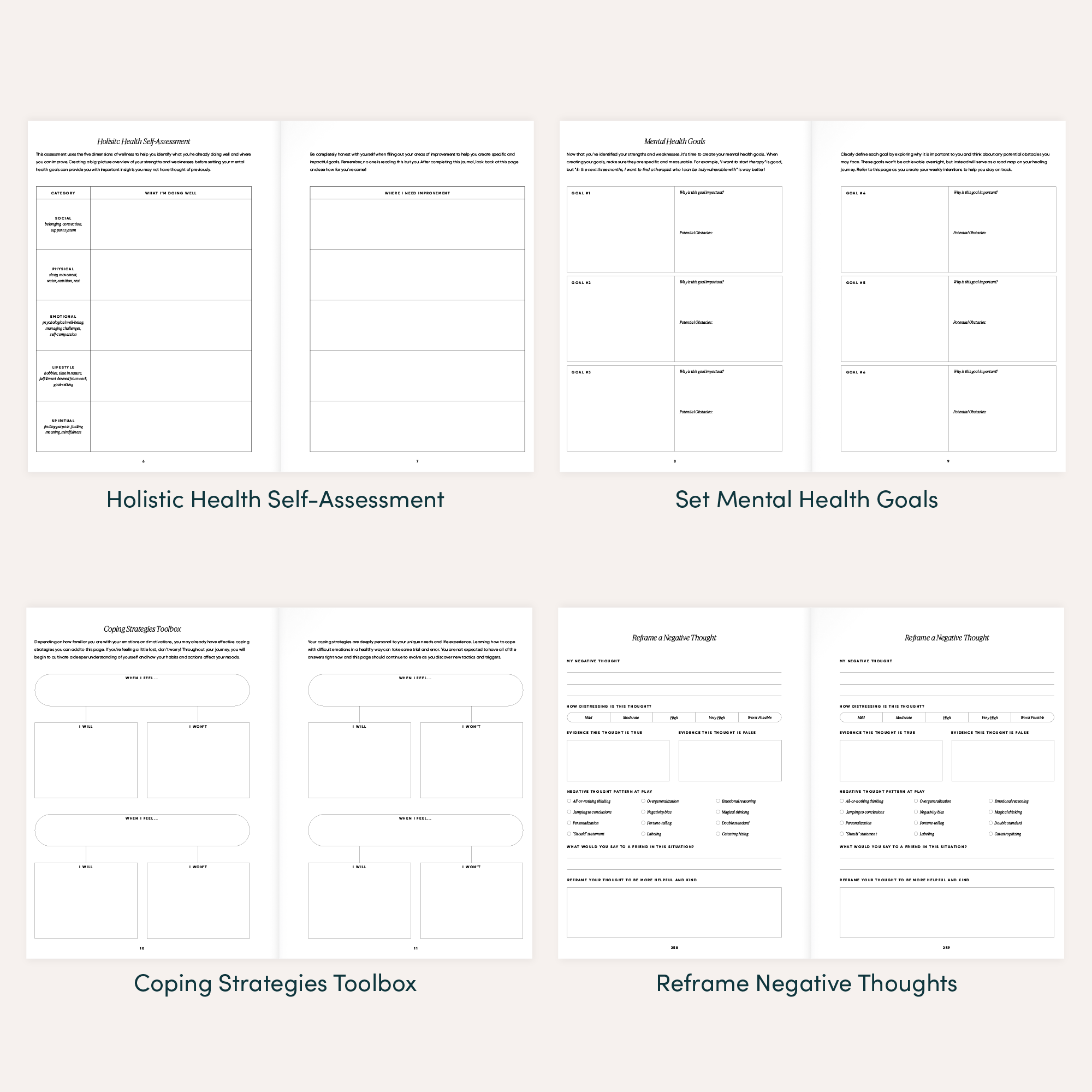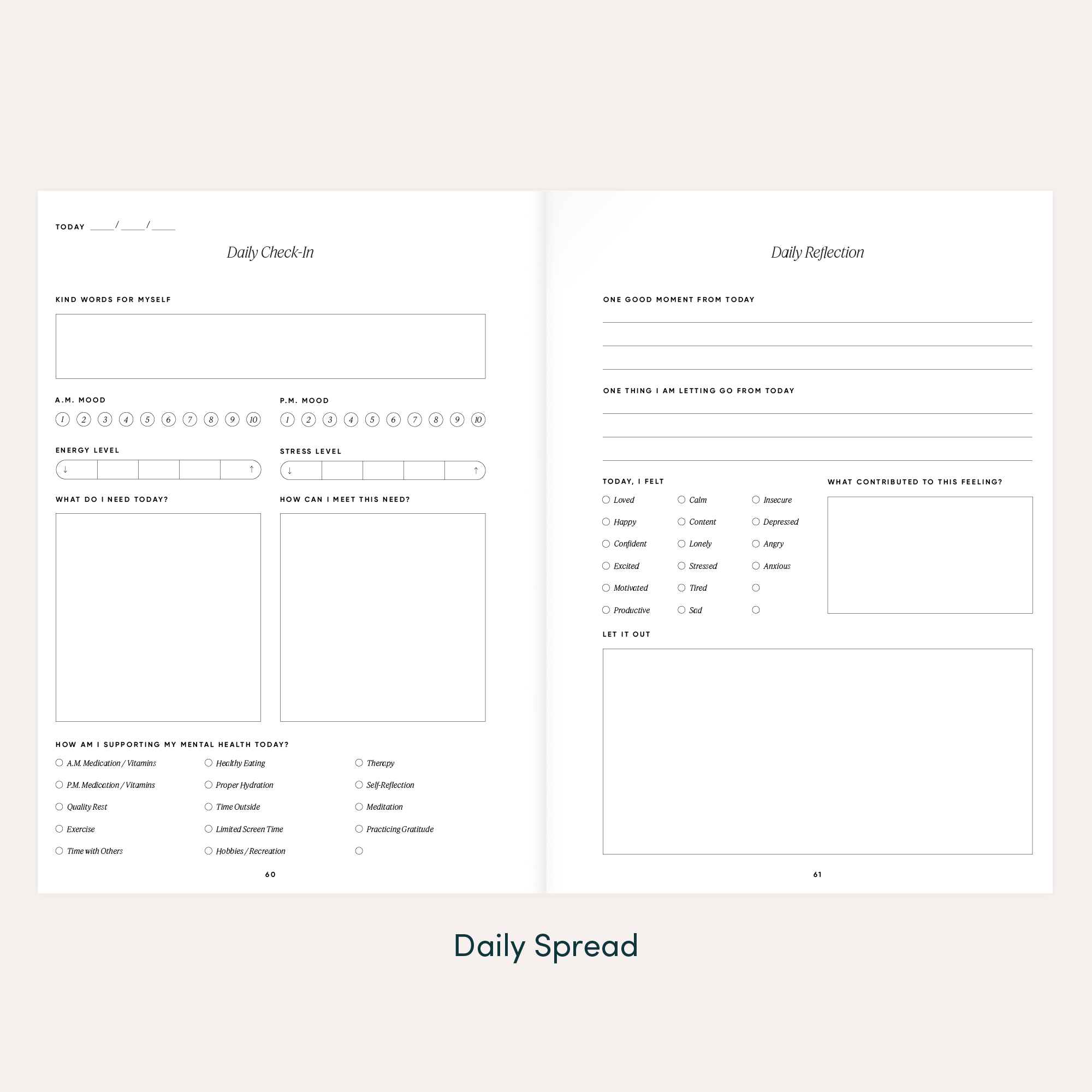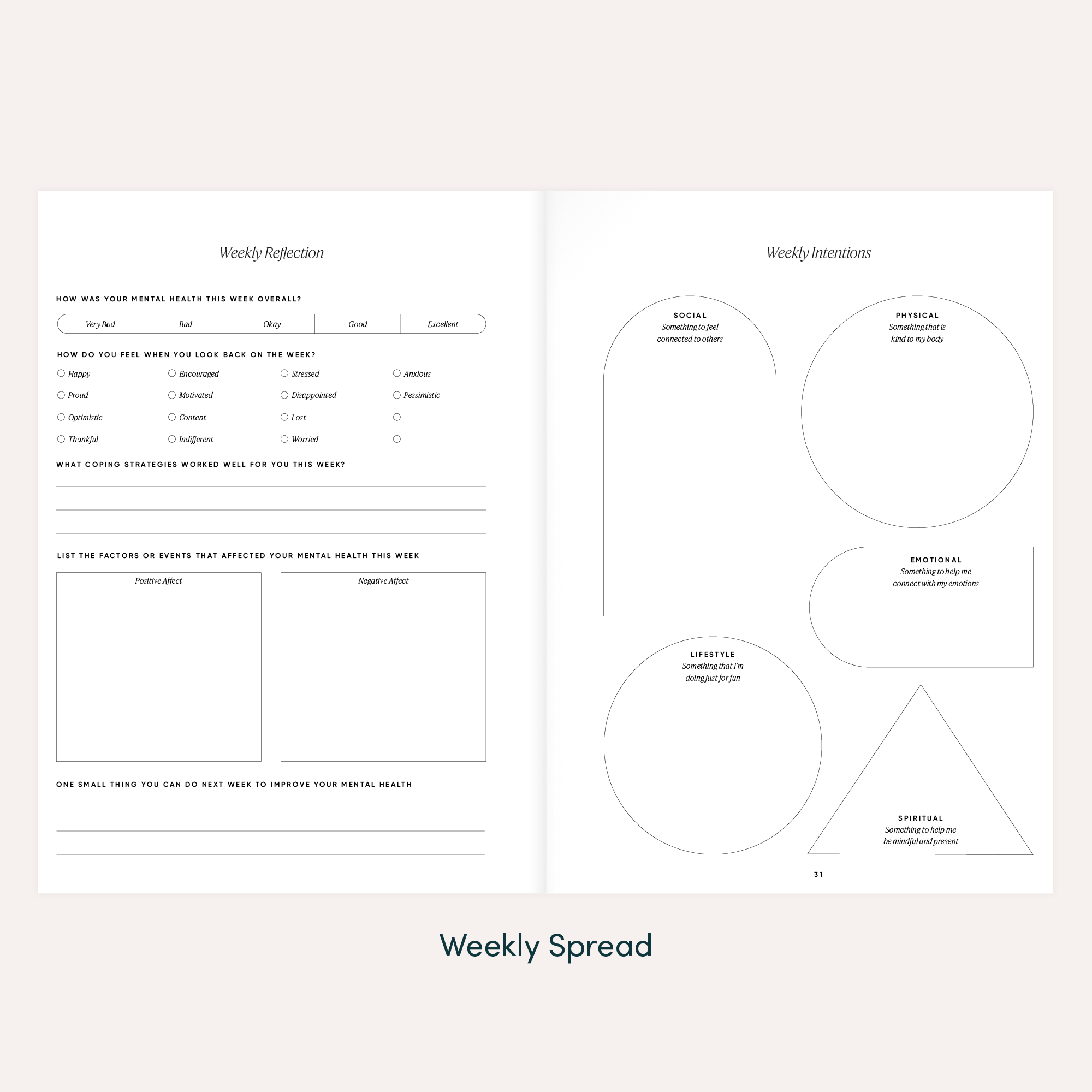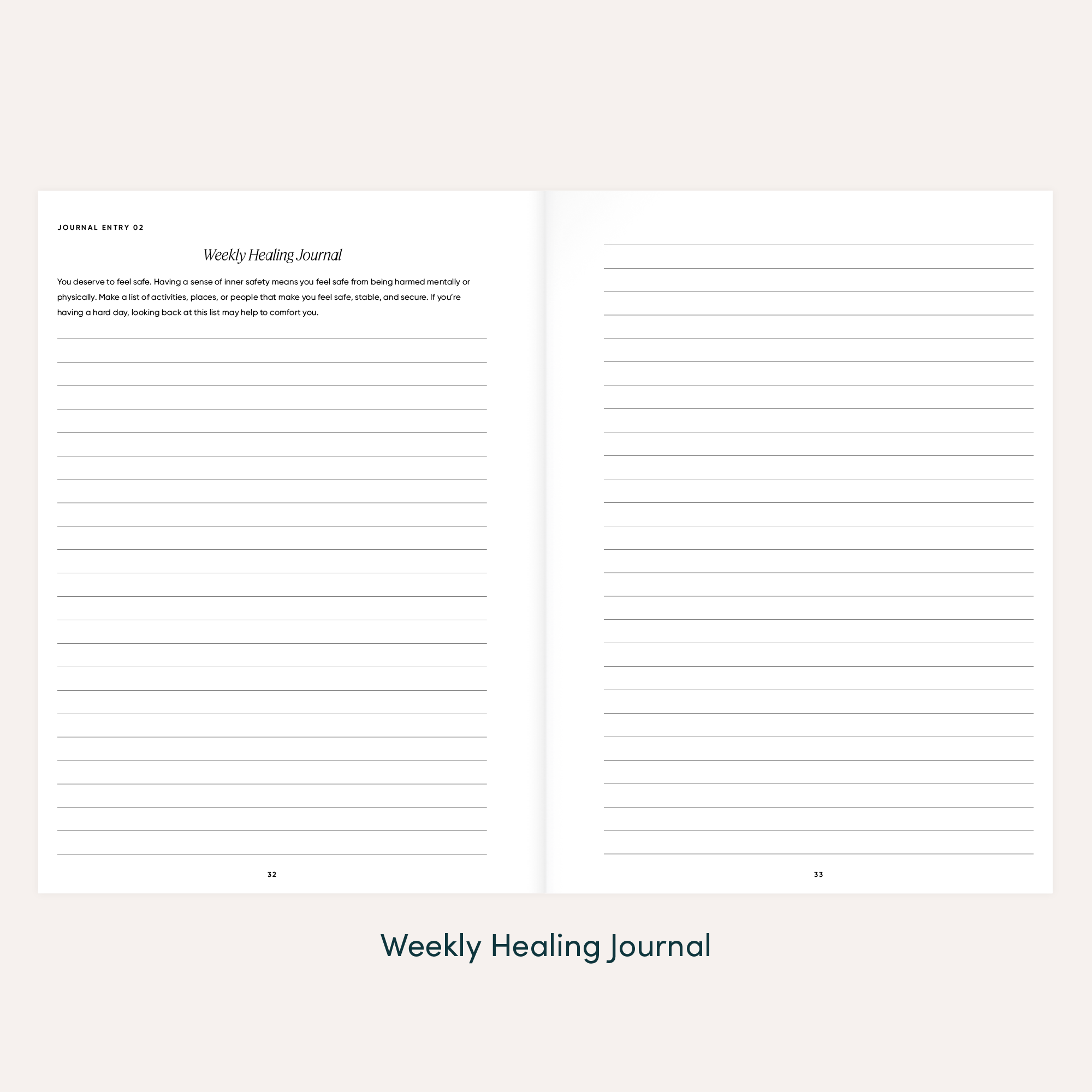 Description

Specifications

Shipping and Returns
Introducing The Inner Work Journal: the ultimate companion on your journey towards healing and improved mental well-being. Thoughtfully designed to support your mental health, this 13-week journal features daily check-ins, weekly journal prompts, mental health worksheets, and guided reflection pages. It's your dedicated space to connect with your emotions and needs, nurture your inner child, cultivate effective coping strategies, and emerge as a stronger, more resilient version of yourself. Step into a new chapter of self-discovery and healing with The Inner Work Journal by your side.
13-Week, Daily Journal
284 Pages
70lb Paper
Linen Fabric Hardcover
6.5" X 9"
Your order will ship within 1-3 business days.
Free U.S. shipping on orders $50+
International shipping: we ship worldwide
Easy $5 flat rate returns
---
A.M. / P.M. Daily Journal
- Daily Check-In
- Daily Reflection
- Weekly Journal Prompts
- Weekly Guided Reflection
- Weekly Wellness Intentions
Tools for Improving your Mental Wellbeing
- Holistic Health Self-Assessment
- Mental Heath Goals Worksheet
- Coping Strategies Toolbox
- Reframing Negative Thoughts Worksheets
Dedicated Space for Nurturing Your Inner Child
Weekly healing journal prompts designed to help you connect with and nurture your inner child.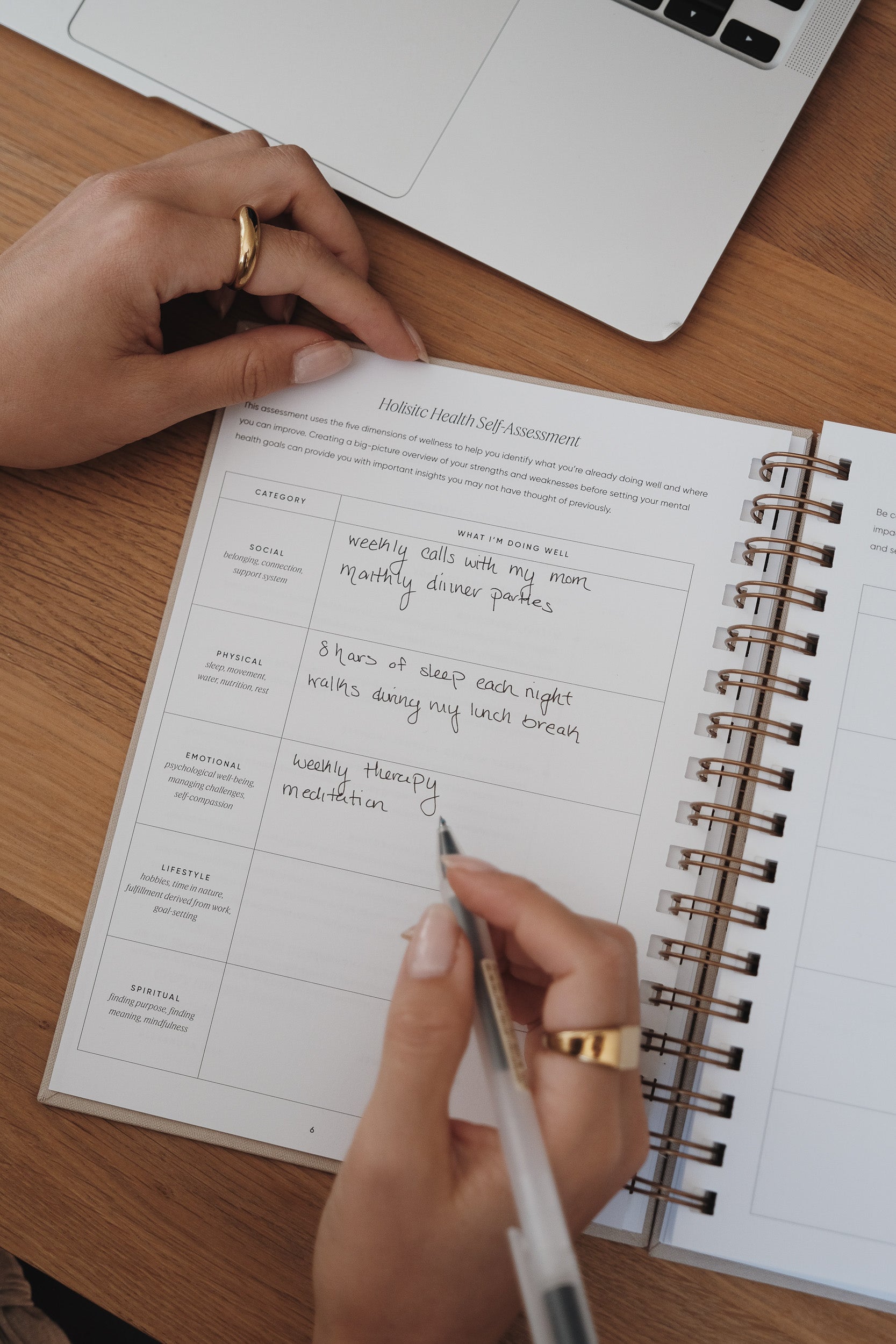 Start your healing journey
Your journal starts with a holistic health self-assessment, accompanied by a dedicated page for crafting mental health goals to act as a guiding framework for your journey.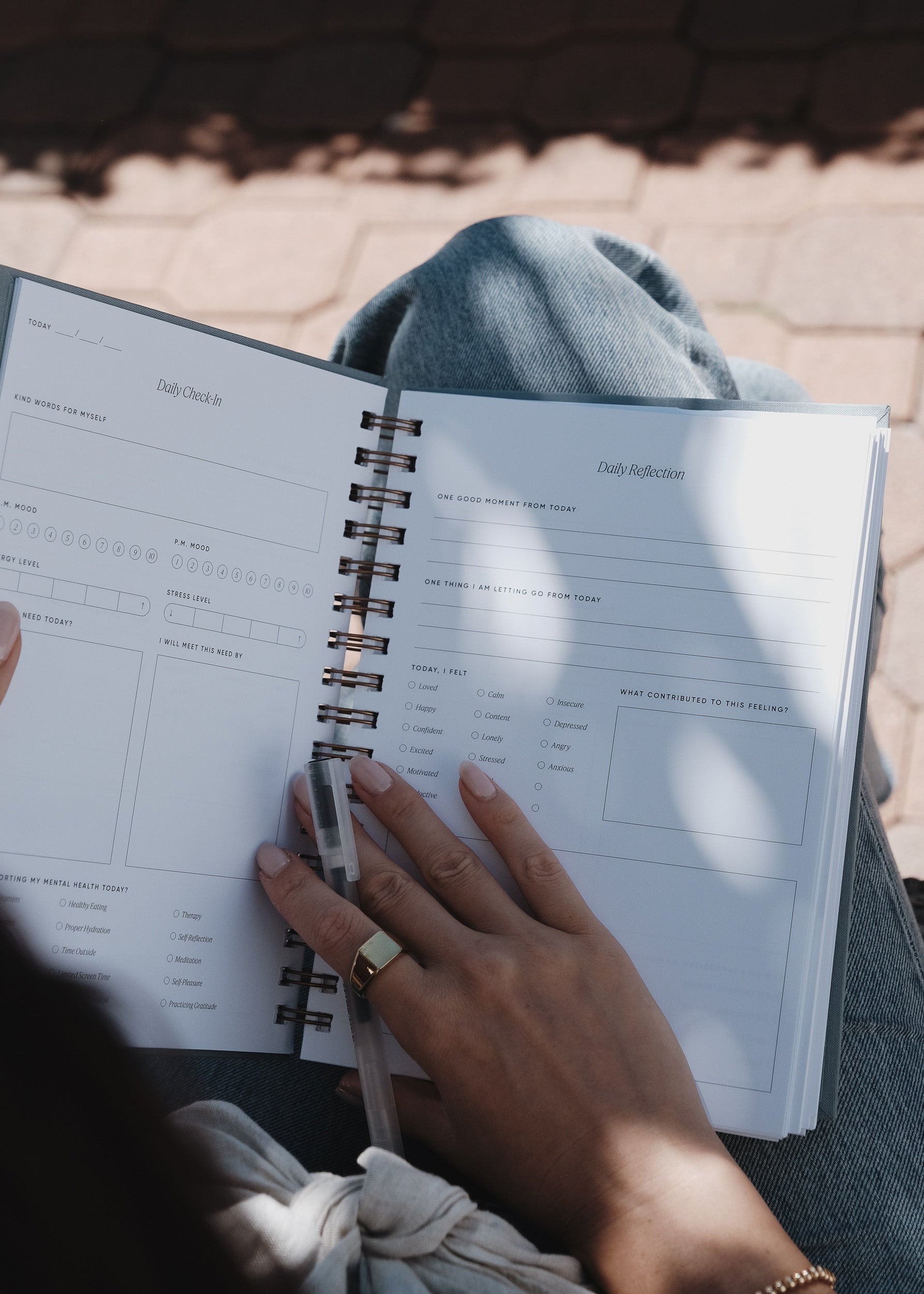 Prioritize Mental Wellness Every Day
A.M. / P.M. check-ins help you tune into your emotional, physical, and spiritual needs, track your stress and mood levels, and start every day in a positive headspace.
Cultivate Inner Peace and Strength
Reclaim the innocence, playfulness, and wisdom that resides within you through weekly journal prompts designed to help you connect with your inner child. Explore the corners of your heart that hold memories, dreams, and aspirations – all with the intention of fostering growth, healing, and self-discovery.