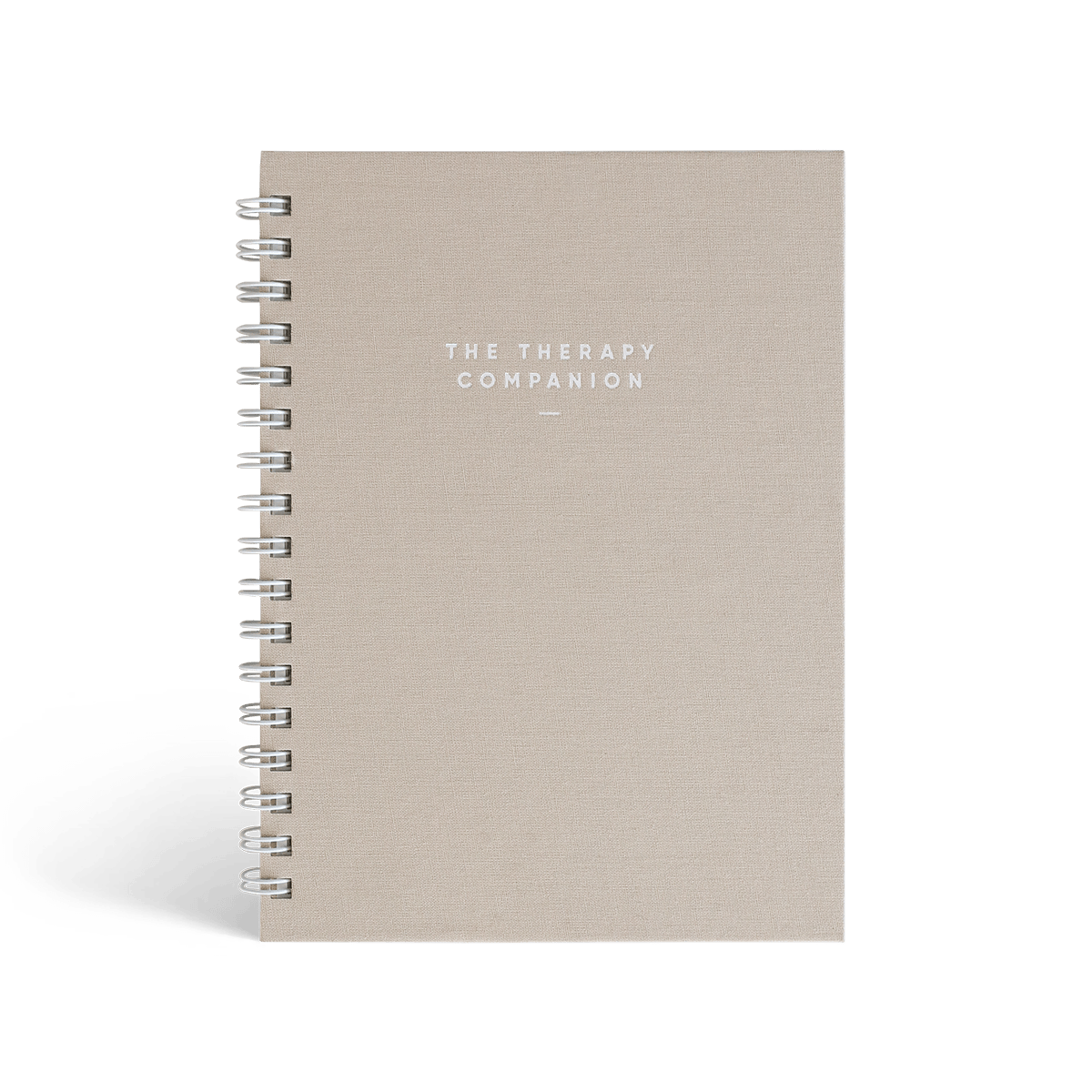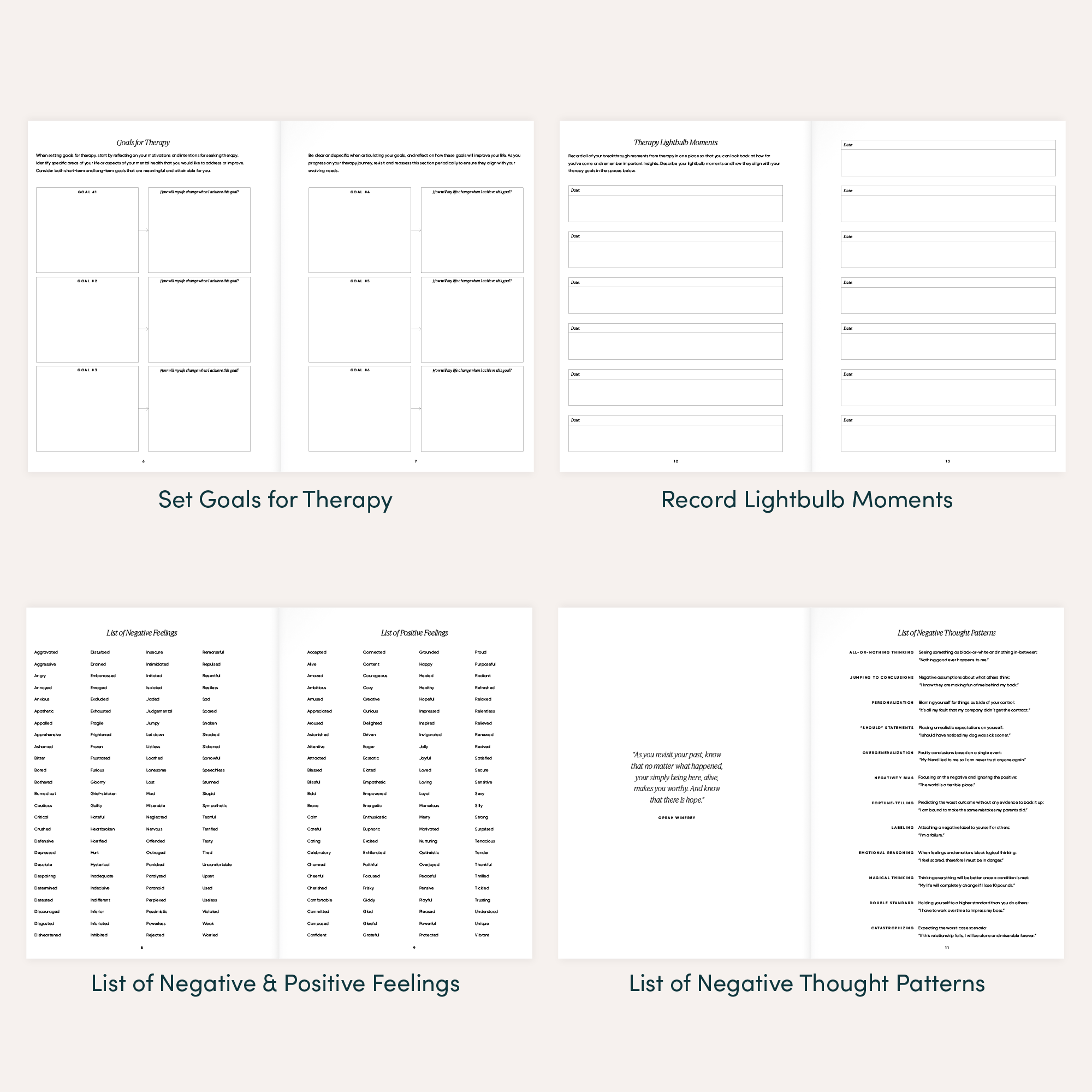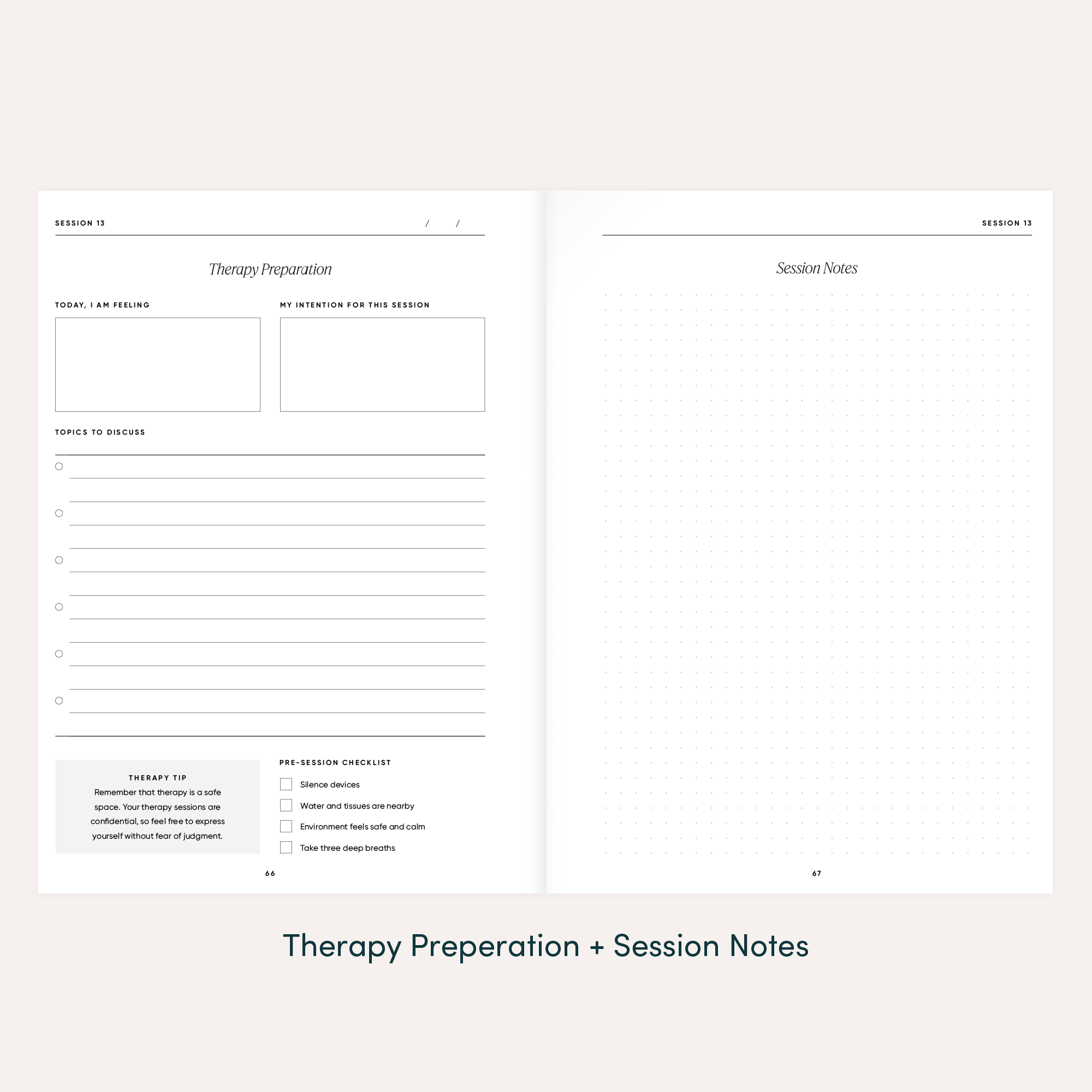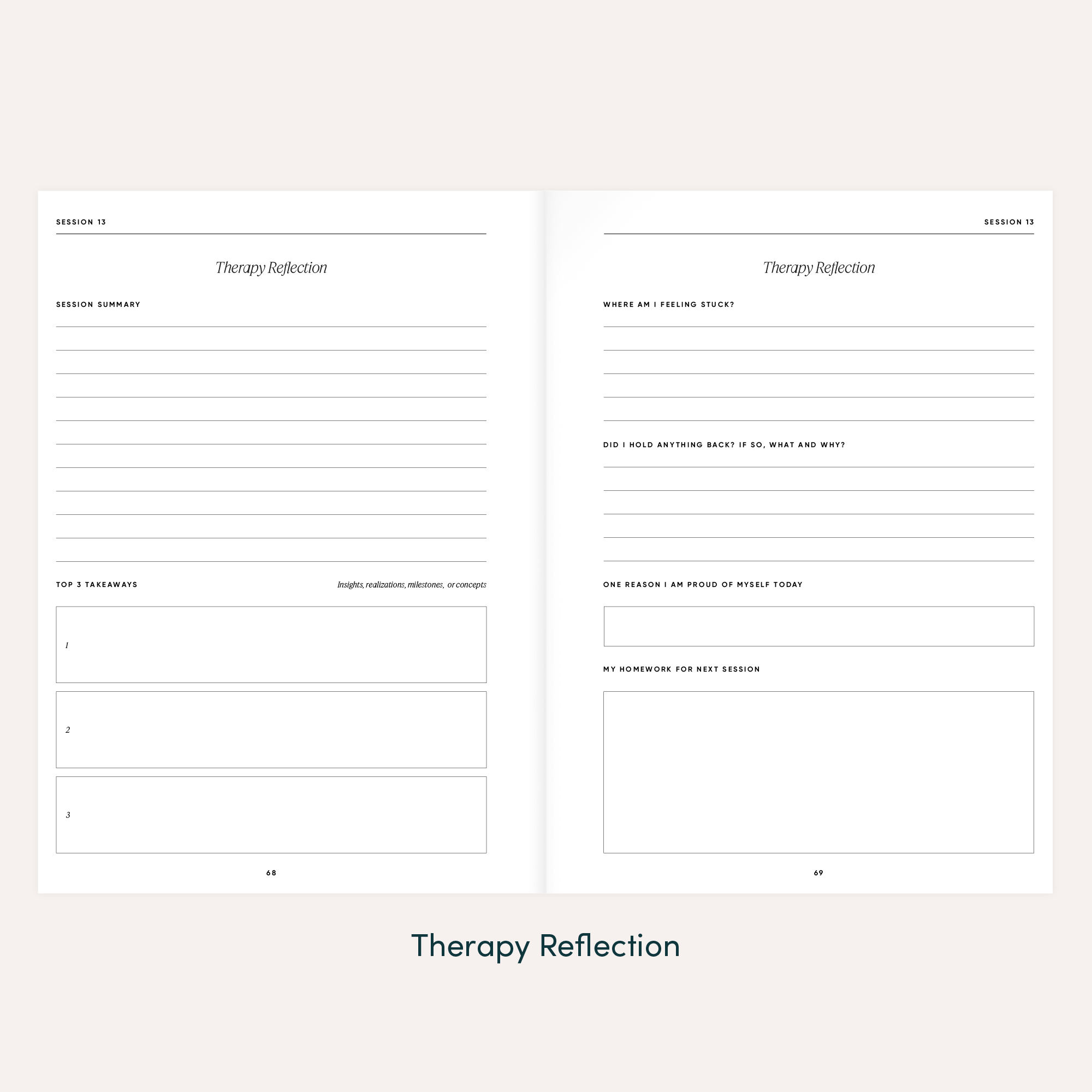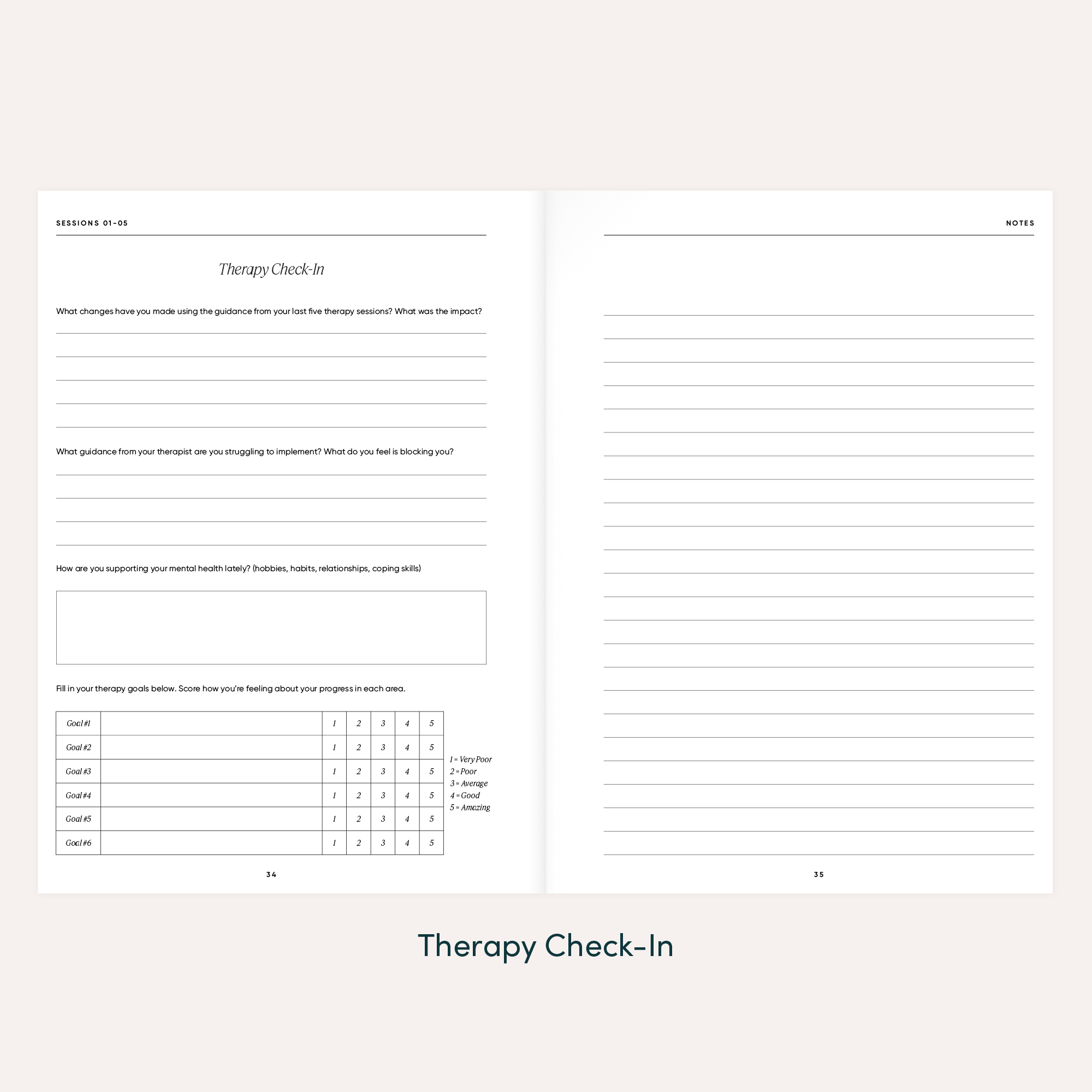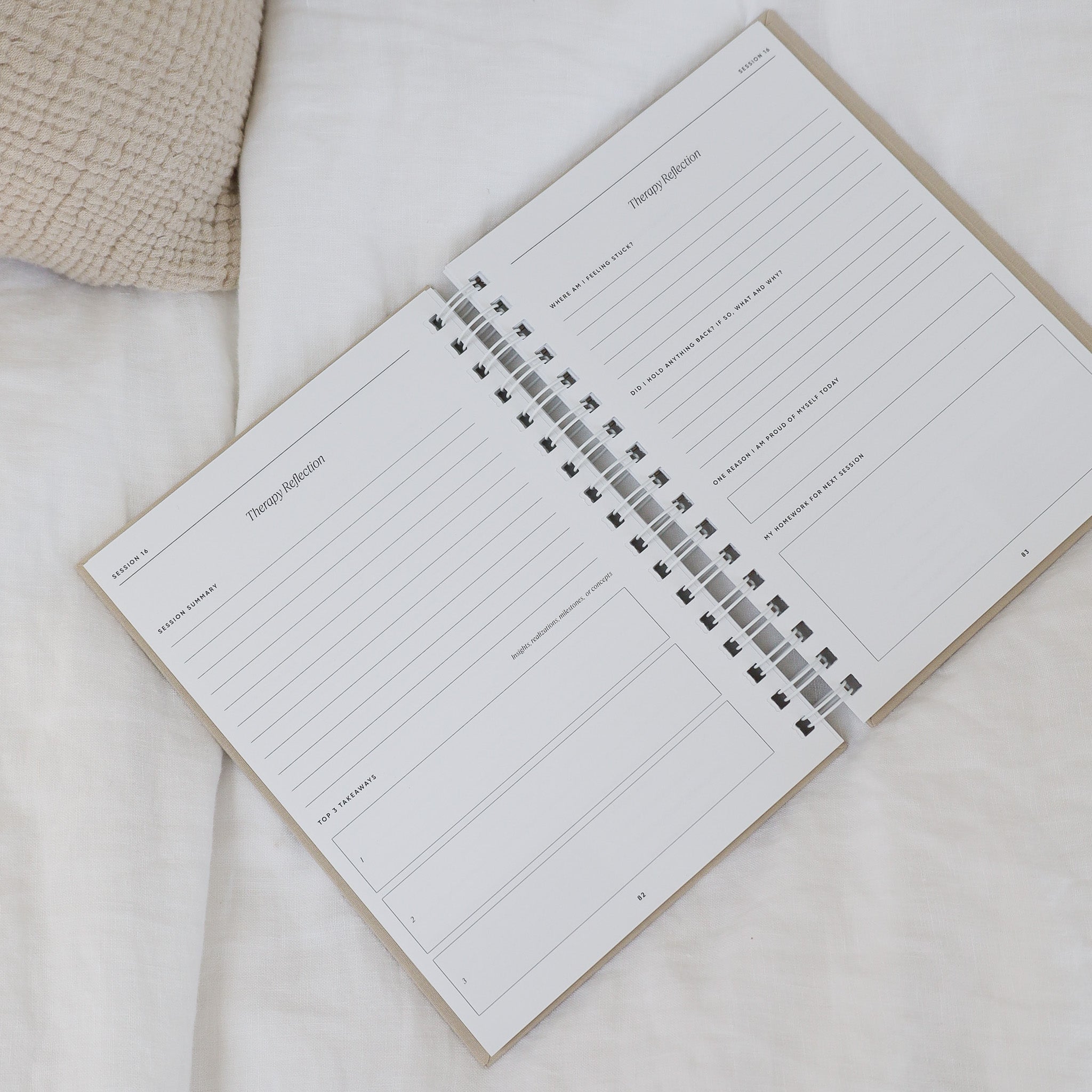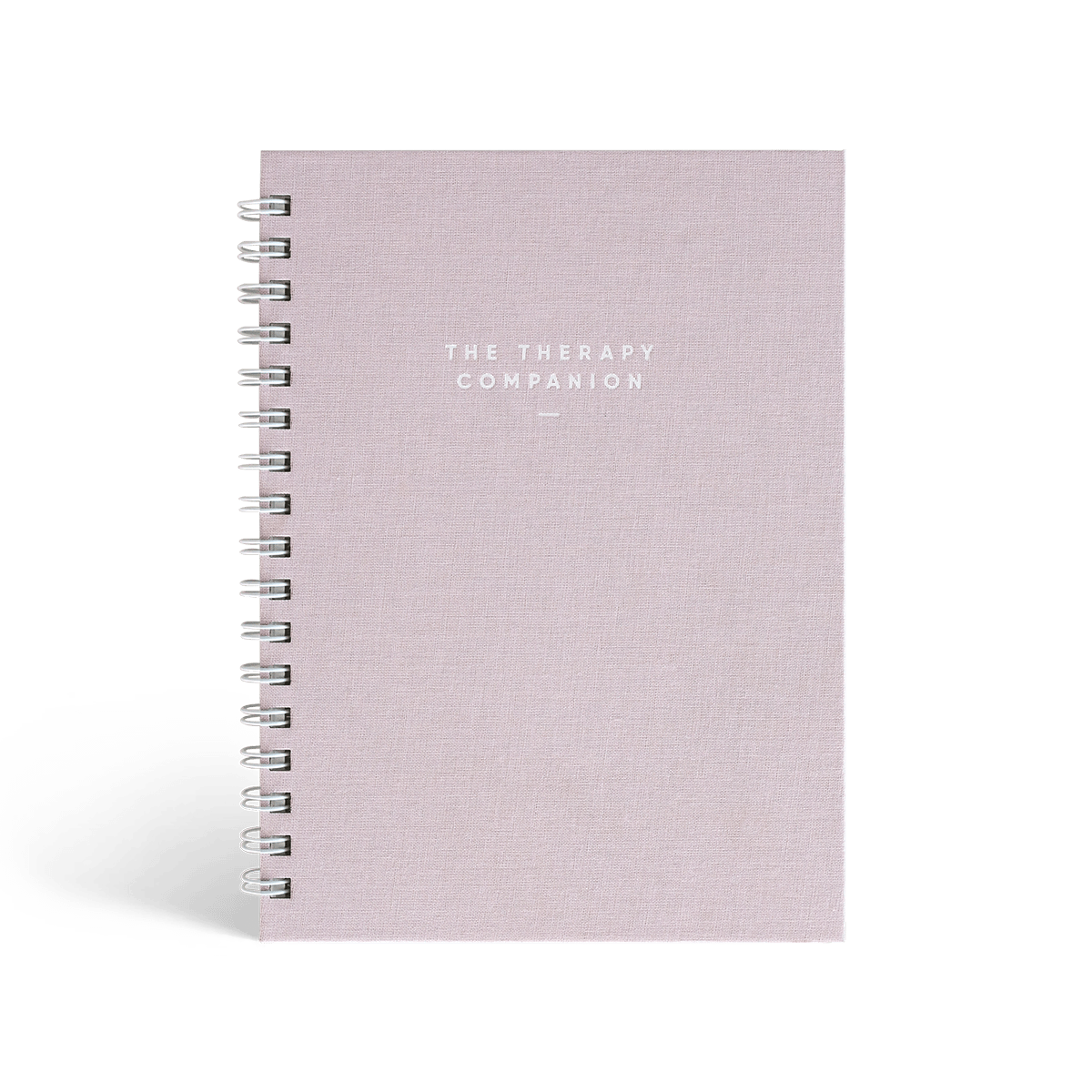 Description

Specifications

Shipping and Returns
Introducing The Therapy Companion: A safe space to process your therapy sessions. Designed to help you get the most out of each session and elevate your healing journey, this tool empowers you with structure, insights, and continuous support. Approach every session feeling confident and prepared, capture those "aha" moments in real-time, and reflect on your progress. The Therapy Companion is not a replacement for therapy – it's a valuable enhancement, providing comfort and structure when you need it the most.

30 Session Entries
148 Pages
70lb Paper
Linen Fabric Hardcover
6.5" X 9"
Your order will ship within 1-3 business days.
Free U.S. shipping on orders $50+
International shipping: we ship worldwide
Easy $5 flat rate returns
---
Approach Therapy with Confidence
Space to write down topics or thoughts you wish to explore with your therapist. Dedicated blank page for every session to take notes.
Uncover Hidden Insights
Guided reflection pages and check-ins to help you identify patterns, shifts, and emotional changes, nurturing a deeper connection with your personal growth.
Set Goals and Maintain Momentum
Transform therapy discussions into actionable goals. Celebrate your progress and stay motivated with a tangible sense of achievement.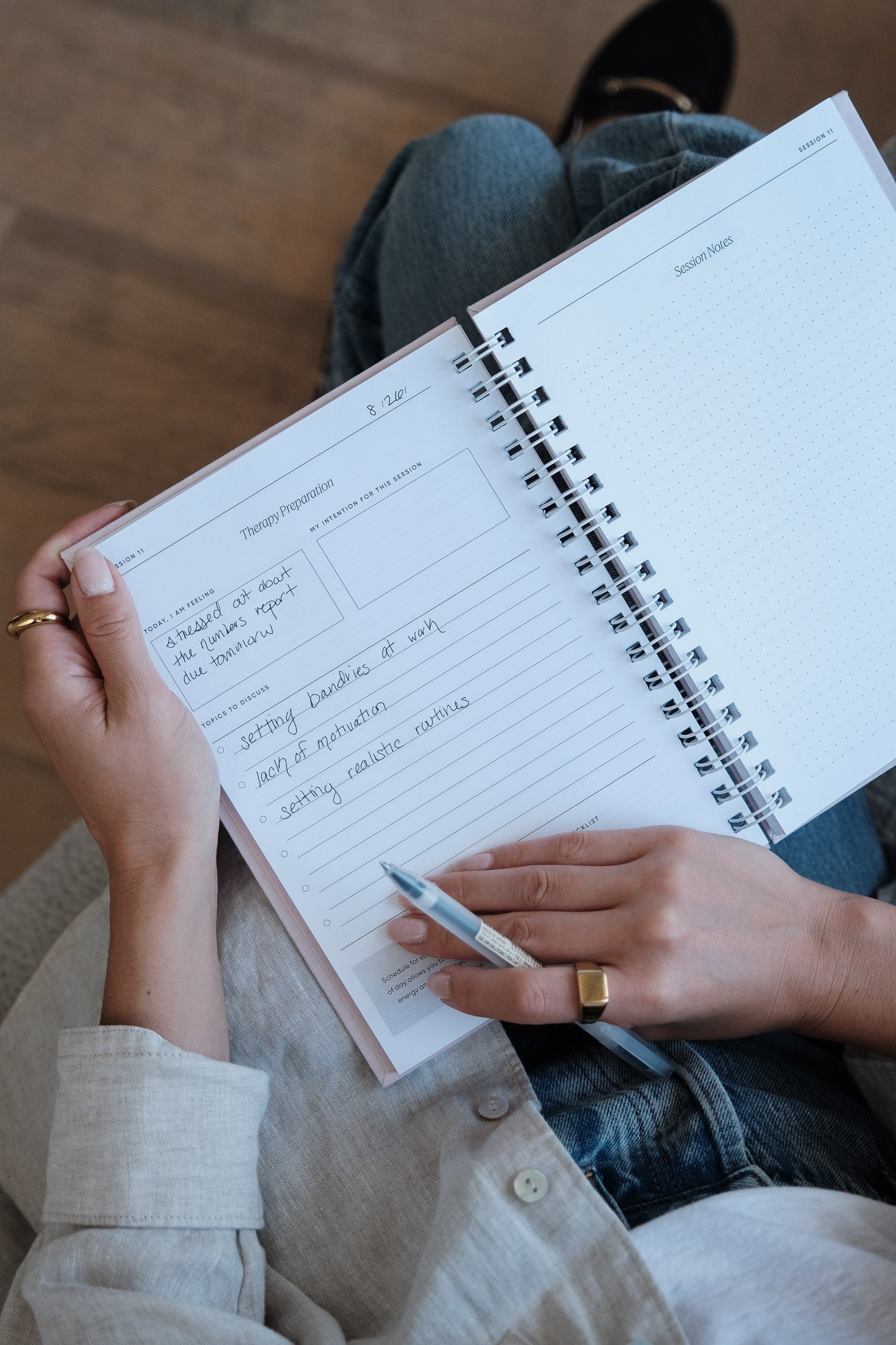 More Progress, Less Anxiety
Arrive fully prepared for every therapy session with space to jot down questions and topics you want to discuss. During the session, you can take real-time notes, capturing important insights. Afterward, reflective prompts help you uncover patterns, emotions, and progress, fostering a deeper understanding of your therapeutic journey.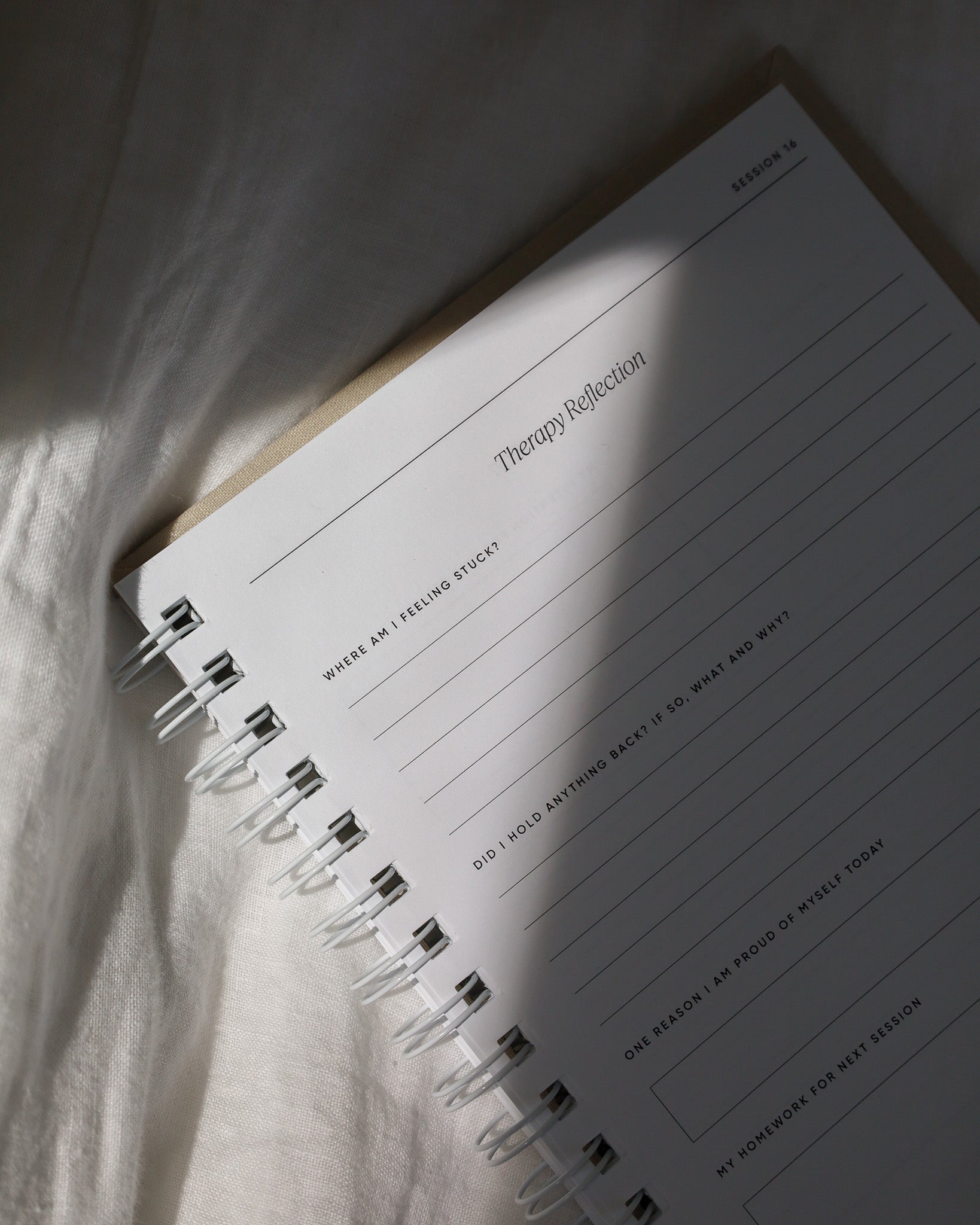 Maximize your Session Time
Don't waste time trying to figure out what to talk about – jump right into meaningful discussions. Your therapist can then give you targeted guidance and insights tailored to your needs, ultimately leading to more impactful and productive sessions.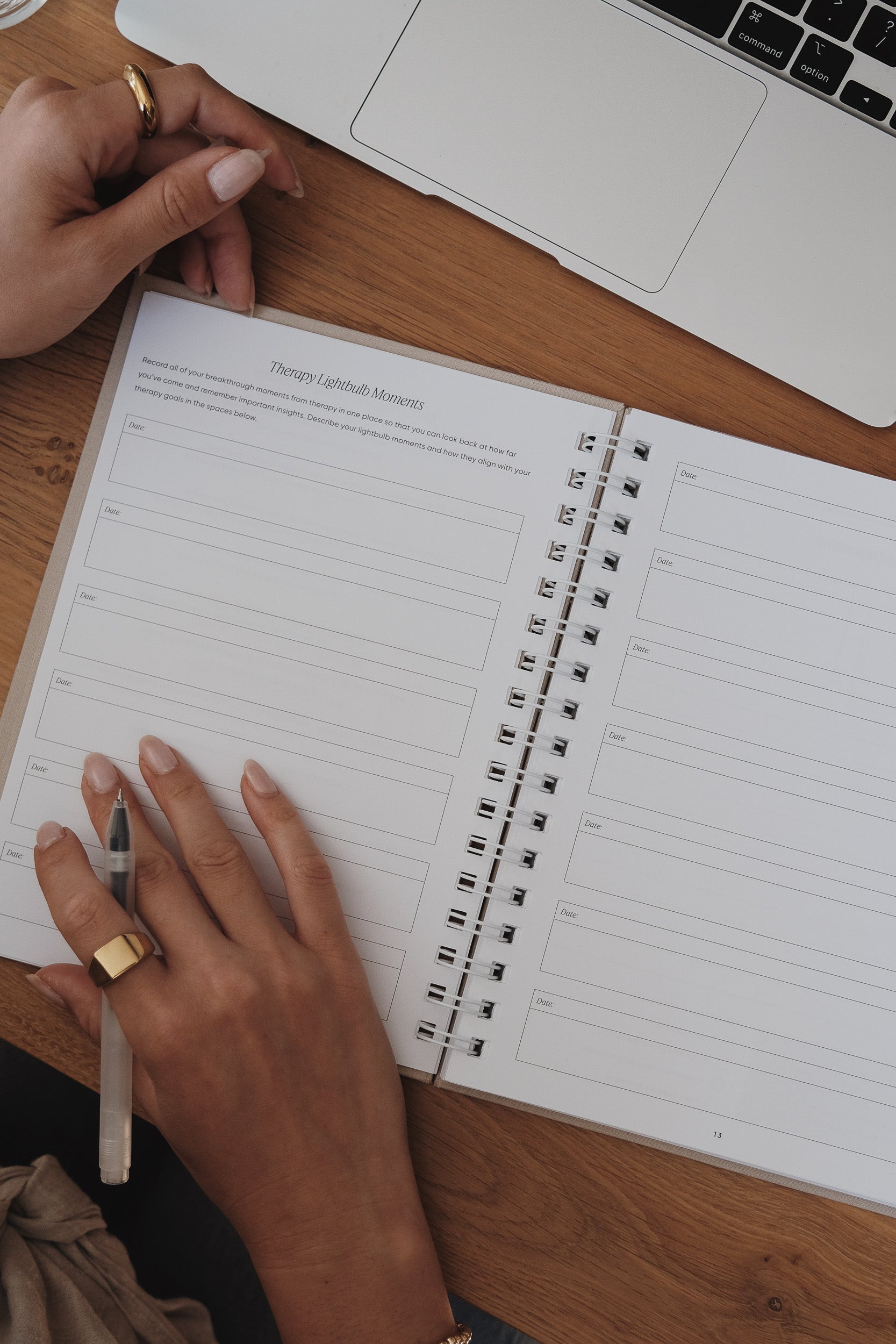 Create Lasting Change
Dedicated area to document the "a-ha" moments that arise during your sessions, reinforcing your progress and creating a tangible record of your healing journey over time.